Summer 2023, I was able to participate in a hybrid technology bootcamp through a generous scholarship from the
MKE Tech Hub Coalition
.
Throughout the 8-week program, I was able to meet and network with industry professionals, learn about data, AI, and tech ethics, and work on a team to create a solution to a problem proposed by a local organization. My team was paired with the Milwaukee Bucks and we developed an app called "Your Bucks" with a fan loyalty program called "Bucks Bux." We leveraged machine learning to create a fully customizable game day scheduler and personalized ranking system for folks to choose games that make sense for their wants and needs.
My role on the team was to help focus and guide all members, plus I was able to do all the graphic design and UX design for the app. See some of the mockups in the below images!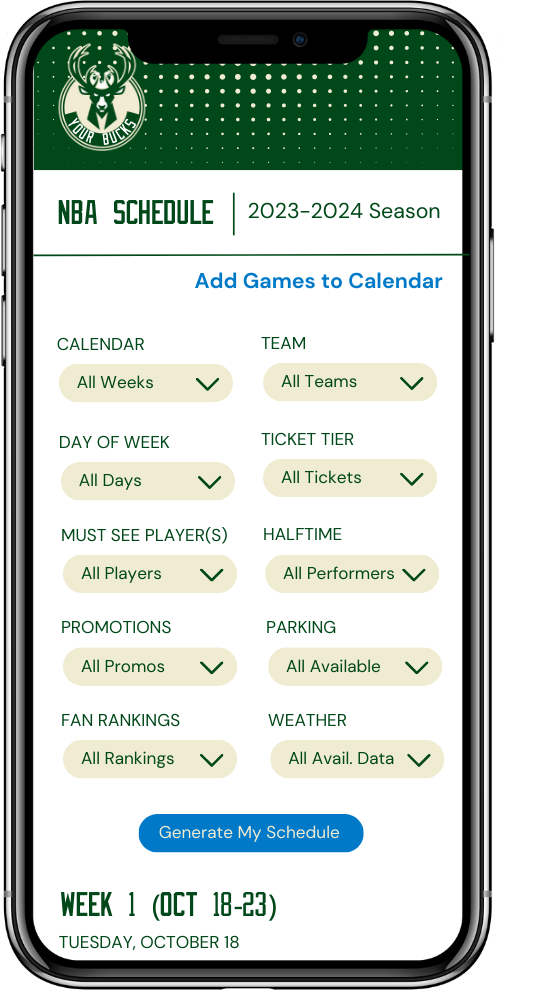 I'm honored to have received a team shout out during Demo Day, signifying my contributions to the team, as voted by my peers!

Really stoked to have been a part of this program and can't wait to see where these connections take me next!